Heating System Clean Up in West Palm Beach, FL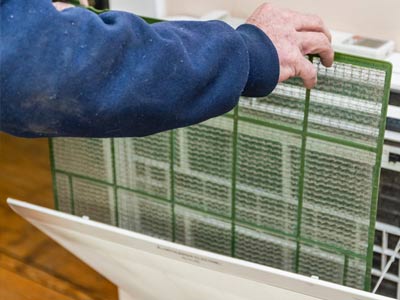 Dirty water and sludge from scale and rust build-up in the pipework and at the bottom of radiators can cause serious damage to the heating system of your home or office. Regularly cleaning your heating system can help prevent this.
Ewing & Ewing Air Conditioning offers heating system clean ups performed by licensed, highly trained technicians at an affordable price. To know more about our service please call at 561-220-6484 for free estimation.
Necessity of Heating System Clean Up
To make it more efficient
To reduce heating bills
To improve the system's lifespan
What are the most common signs of sludge and/or rust build-up in your heating system?
The tell-tale signs of sludge and/or rust build-up in your heating system are:
The boiler is making more noise than usual
The system takes a long time to warm up
One or more radiators are cold at the bottom or top making some rooms colder than others
Radiators need regular bleeding
Sludge build-up in the feed-and-expansion tank
Even if you have a system that is only a year or two old, you can still benefit from regular maintenance for your heating system. Our experienced technicians will inspect your system, clean and service the components, identify any potential issues, and advise on recommended solutions. Unfortunately, most people don't find out they are in need of repairs until the system fails and the cost of repairs has escalated considerably.
Expect the Best from Ewing & Ewing Air Conditioning for Heating System Clean Up in WPB
With more than 40 years of combined experience, our locally owned and operated company believes in providing the type of care and attention we'd expect from someone working on our homes. That's why, when you call Ewing & Ewing Air Conditioning, so that you can expect top-notch heating system cleanup & maintenance service with integrity.
Our Cleaning & Maintenance Process
Our regular air servicing protocol includes the following systematic inspection and cleaning routine:
Preliminaries
The following actions will be carried out prior to commencing your cleaning:
Pre-cleaning inspection of your heating system
Disclosure of any current or potential system problems found during the inspection (e.g. damaged fiberglass air duct lining or improperly sealed access panels)
Initial testing of system operation
Cleaning
These components of your heating system clean up service will be thoroughly done and reset, as appropriate:
Supply ducts
Supply registers
Return grilles
Diffusers
Supply plenum
Return plenum
Heat exchanger
Secondary heat exchanger
Blower motor, assembly, and housing
Evaporator coil, drain, and drain pan
Air cleaner
Post-Cleaning Services
Air filter change
Final testing of system operation
Ewing & Ewing Air Conditioning Guarantee Customer Satisfaction for Heating System Clean Up in WPB, FL
At Ewing & Ewing Air Conditioning, for every service we provide, we offer a 100-percent satisfaction guarantee. That's because we consider every customer's satisfaction with our services we render to be equally important. It's also the reason we welcome the opportunity to address and correct any issue about which you may be concerned. We are proud of our company's record for providing superior services throughout Boca Raton, Boynton Beach, Hobe Sound, Jupiter, North Palm Beach and nearby areas of South Florida.
Over the past 40 years' combined experience, we have maintained our excellent reputation by backing up those services with our customer-focused guarantee. We also provide service for AC installation, AC coil cleaning, AC repair, AC replacement, AC tune up, Duct cleaning etc. To avail our services please contact us at 561-220-6484 or contact online.