Heater Maintenance & Repair Service in Palm Beach
As the seasons change and winter approaches, no matter how short or long the cold weather lasts, the need for a reliable heater is always important. That is true even in Palm Beach, Florida. You want to be comfortable, but also not have to pay a high cost. A heater is essential on those chilly winter nights. Reliable heater maintenance and repair service is an absolute necessity.
Count on Ewing & Ewing Air Conditioning for all heater installation and maintenance services in Palm Beach. We are ready to help you 24/7, 365 days a year! Please contact us online or call 561-220-6484.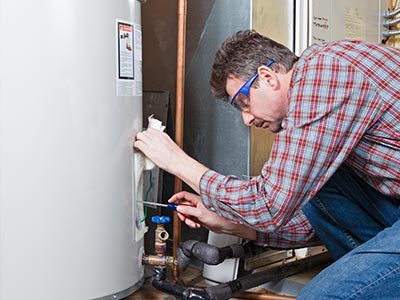 Reasons Why a Reliable Heater is Crucial in Palm Beach, Florida
Some key factors to consider about heater maintenance:
Keeps Your Home Safe And Warm: Whether you have a heat pump or a furnace, regular maintenance ensures that your heater functions effectively and safely.

Decreases Repair Necessities: Heater maintenance addresses the little problems before they become full-blown repair problems that can cause additional damage.

Aids In Keeping Energy Bills Low: With regular heater maintenance, your heater will operate more efficiently. Your monthly expenses will be more predictable.

Improves Energy Efficiency: Annually scheduled heater maintenance can correct the normal loss in energy efficiency that an aging heater can experience.
Signs That You Need a New Heater by Ewing & Ewing
Some warning signs that you need a new heater:
If your heater has become too old
Your usual electricity costs have skyrocketed
Repairs to the heater aren't solving the problem
Strange noises are emanating from the heater
The blower on the furnace cycles on and off
When the heater's on, the air seems stuffy or stale
The furnace flames are yellow instead of blue
Allow Us to Maintain & Repair Your Heater in Palm Beach, FL
Ewing & Ewing Air Conditioning has been providing honest and reliable HVAC services in Palm Beach for more than 40 years. We value every customer and believe everybody should have an efficient and comfortable heating system.
You can also get air conditioning, duct cleaning, indoor air quality services, and the FLIR camera from us. Call 561-220-6484 or contact us online.
Customer Reviews from Palm Beach
Blogs related to Palm Beach