AC Repair & Replacement Service in Port Saint Lucie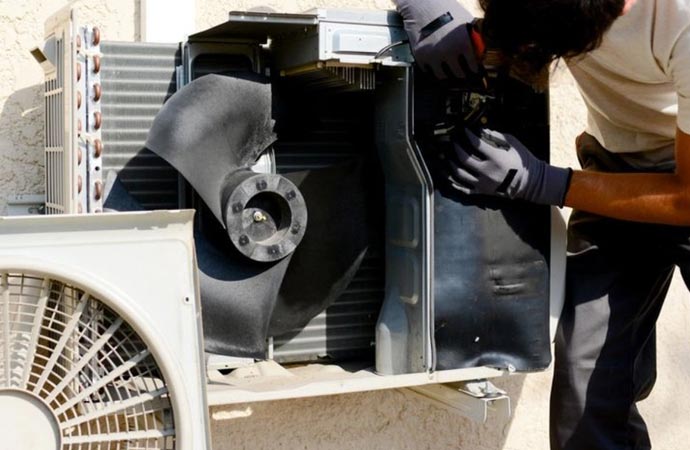 When your air conditioner has reached the end of its lifespan and it's time to repair or replace it, Ewing & Ewing Air Conditioning is here to help. We understand that the decision to upgrade or repair your air conditioning system can be intimidating. It's a costly investment, and there are several choices you'll need to make to decide which unit will meet your needs.
Luckily, the expert HVAC technicians at Ewing & Ewing Air Conditioning can work with you to determine the best repair and replacement air conditioning system for your home or business. With more than 40 years of combined experience, our team of experts is here to provide comprehensive service regarding all of your air conditioning needs in Port Saint Lucie. Contact us today or call us at 561-220-6484 to get started on your AC repair or replacement.
Common Problems of AC That Need to Repair
Sometimes we don't understand why our AC needs repair services. Here are some reasons, which can help us understand. Some common problems of air-con are listed below:
Odd noise
Faulty wiring or blown fuses.
Burnt capacitors
Clogged drain lines
Warm air blows out of the vents.
Electric control failure
Outside, water is leaking from the air conditioner
Ewing & Ewing Air Conditioning is Here for All Your Air Conditioning Needs
We offer a wide range of A/C services including:
Other HVAC Services We Offer in Port Saint Lucie
Besides Air Conditioning, We also offer other HVAC services such as Heating, Duct Cleaning, Indoor Air Quality Control Systems, and more!
Choose Ewing for AC Repair and Replacement Service
Stay cool this summer with expert air conditioning repair and replacement services from Port Saint Lucie. Our HVAC technicians are on call 24/7, so don't hesitate to contact us anytime you have an issue with your air conditioning. We're committed to providing our customers with quality and a dedication to getting things done right the first time.
Customer Reviews from Port Saint Lucie