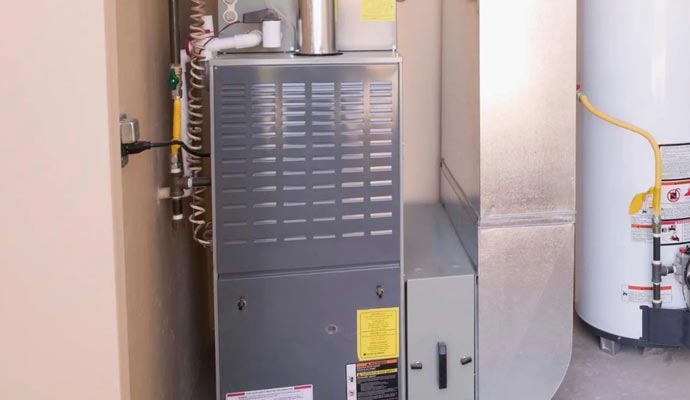 Expert Furnace Replacement Solution in Palm Beach
Replacement of the furnace system requires a lot of money. That's the reason why most homeowners don't prefer doing it unless it is necessary. Before making any decision, you must know about the replacement process and how much it is going to cost. Ewing & Ewing Air Conditioning conducts everything with care. Our replacement procedure is one of the finest among others. You can get a full replacement service including repair, and installation from our company.
Living in the following areas - Port Salerno, Hobe Sound, Stuart, and neighboring counties of Florida can get you the advantage as we are serving throughout the state. Reach us at 561-220-6484 or you can also visit the link here to book our services.
Facts You Should Know Before Replacing The Furnace
Firstly the question arises, what to know before replacing the furnace? If you are facing issues with your existing furnace, consider some facts before choosing replacement over repairing. The following queries might resolve your confusion.
Is your current furnace old enough? The longevity of a furnace is usually 15-20 years. If your furnace is newer than that, a repairing process might solve the problem you are facing.
Is a new thermostat needed for your old furnace? Upgrading your system is necessary as it makes your life easier. If you don't have a programmable thermostat, buying one is the right choice.
What fuel source do you use generally? Among the different types of fuels like gas, oil, or electricity - choosing the right one for your home is important. Gas tends to be more energy efficient than oil or electricity. But based on your local area, pick the correct type.
Ewing & Ewing Air Conditioning brings You a Guaranteed Furnace Replacement Solution
Our company is certified as one of the best HVAC professionals for our customer satisfying high-quality services. Our dedicated technicians have gathered their experience from years of hands-on training and they are experts in doing critical tasks at ease. Since 1996, we have been working towards the betterment of your life. Besides the replacement, we have other services you might look for - Furnace Installation, Furnace Repair, HVAC Thermostat Installation, and more.
To get any of the services, make a call at 561-220-6484 or, visit the link here. Our response team will help you out with the appointments.