Heating System Tune Up in West Palm Beach, FL
When was the last time you had your heating system tuned up? A few years ago? Never? Regularly scheduled maintenance tune-ups for your heating system can go a long way toward extending the life of your system, increasing energy efficiency, and reducing the risk of system breakdowns.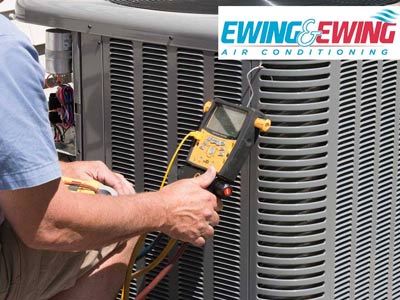 Ewing & Ewing Air Conditioning offers heating system tune-ups performed by licensed, highly trained technicians at an affordable price. To know more about our service please call at 561-220-6484 for free estimation.
Even if you have a system that is only a year or two old, you can still benefit from regular maintenance for your heating system. Our experienced technicians will inspect your system, clean and service the components, identify any potential issues, and advise on recommended solutions. Unfortunately, most people don't find out they are in need of repairs until the system fails and the cost of repairs has escalated considerably.
Expect the Best from Ewing & Ewing Air Conditioning for Heating System Tune Up in WPB
With more than 40 years of combined experience, our locally owned and operated company believes in providing the type of care and attention we'd expect from someone working on our homes. That's why, when you call Ewing & Ewing Air Conditioning, so that you can expect top-notch heating system tune up & maintenance service with integrity.
Steps of Heating System Tune Up
Cleaning the System
Visual Inspection of the Heater
Testing Vital Components of the System
Lubrication of Moving Parts
Service Area
We are also located at Boca Raton, Boynton Beach, Hobe Sound, Jupiter, North Palm Beach and nearby areas of South Florida.
Why Choose Us for Heating System Tune Up in WPB
Upfront, no surprise pricing,
Extensively trained technicians,
We are strategically located in WPB, FL
Extended warranty for our services
We are a BBB accredited business
We care about your comfort, both environmentally and interpersonally.
Trust on Ewing & Ewing Air Conditioning for Heating System Maintenance
We also provide service for AC installation, AC coil cleaning, AC repair, AC replacement, AC tune up, Duct cleaning etc. To avail the services please call today at 561-220-6484 or contact us online.