Types of Heating Systems Available in South Palm Beach, FL
Although Central Florida winters don't get to below freezing, we still experience some chilly days and frigid nights. To keep your home comfortable all winter long, you need a reliable heating system that will keep you and your family warm. Otherwise, you might find yourself piling on layers of blankets just to stay warm in your WPB area home!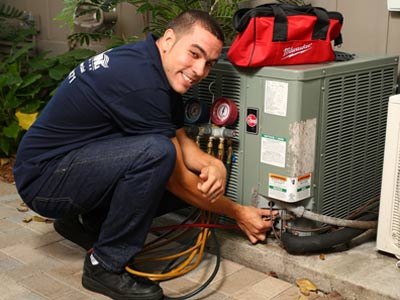 At Ewing & Ewing, we've been providing heating services to the South Florida's neighboring area for more than 40 years. Whether you're in the market for a new heating system, your existing heating system needs maintenance or repair, or you need a furnace replacement, we're the heating company you can trust. When you work with our certified technicians, you know you're getting dependable quality that always puts your needs first, and we guarantee that we'll exceed your expectations.
When your furnace, boiler or another type of heater needs attention, our technicians are standing by to provide:
For exemplary customer service, experienced heating system specialists and unbeatable quality, call Ewing & Ewing Air Conditioning at 561-220-6484 for free estimation!
Signs Its Time to Call Ewing & Ewing for Heating System Services in WPB, FL
Of course, if you are sweating through the Florida heat or shivering through the chilly weather inside your home, it is likely time to call Ewing & Ewing Air Conditioning for heating system services. However, there may be warning signs way before your heat or air conditioning stops working that can alert you of the need for heating system maintenance. Stay on the lookout for these warning signs, so you can call Ewing & Ewing before you're stuck with extreme temperatures indoors:
Little or no airflow
Loud or strange noises coming from the heater or AC
Unexplained increase in energy bills
Reduced HVAC efficiency
A system that is ten years old or older
It has been a year or more since your last tune-up
Service Area
We are also located at Boca Raton, Boynton Beach, Hobe Sound, Jupiter, North Palm Beach and nearby areas of South Florida.
Count on Ewing & Ewing Air Conditioning for Heating System Services in West Palm Beach, FL
When your heater shows signs of wear-and-tear, addressing the problem now can prevent more inconvenient, costly, and dangerous repairs. Proper and timely maintenance might even prevent the need to purchase and install a replacement unit. At Ewing & Ewing Air Conditioning, we set the standard for heating & cooling solutions throughout South Florida. We also provide service for AC installation, AC coil cleaning, AC repair, ;AC replacement, AC tune up, Duct cleaning etc. When you need our services, give us a call at 561-220-6484 or contact online to experience our award-winning service for yourself.