Ductless Heat Pump Installation in West Palm Beach, Florida
Ductless heat pumps are a cost and energy-efficient, eco-friendly option for your residential and commercial building. Here, at Ewing & Ewing Air Conditioning, we understand how your home works, and that's why we will make sure to provide you with high-quality ductless heat pumps.
You can live chat with us for any query, and you may schedule a free estimate anytime by filling a form. Call us now at 561-220-6484 for further inquiries.
How Ductless Heat Pumps Work?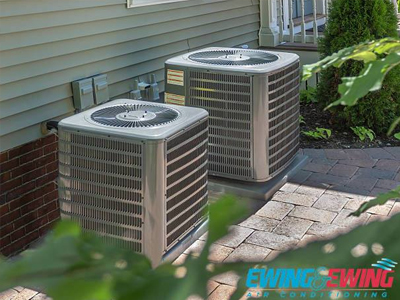 Ductless heat pumps are practical solutions for your heating and cooling system. They are ductless, so it is convenient for you to install in and around your home. Their energy-efficient quality makes them even more lucrative.
A ductless heat pump works by taking warm air from one place and transferring it to other sites. Unlike typical heat pumps, ductless heat pumps use several indoor units to keep the same room temperature in different rooms of your place. Indoor units are placed for specific heating purposes, and with the fan attached to its indoor units, airflow is controlled.
Why Your West Florida Home Needs a Ductless Heat Pump?
There are some fantastic benefits of ductless mini-splits. Some of them are:
Easy installation- Normal heat pumps require tearing your walls down for insulation purposes, but ductless heat pumps do not need any tearing. You can install it by connecting it with the outside compressor, and it is ready to use.
Doesn't require much space- Ductless heat pumps do not require much space as ducted pumps. Neither do you need a ducting system, nor you need to keep a considerable distance from it.
Lower utility cost- Ductless heat pumps will keep your bills down as they are smaller in size than traditional heat pumps. You can also create multiple zones instead of heating or cooling the whole house. Zoning with a ducted system may be expensive, but it is cheaper than ducted ones.
Improves air quality- Ductless mini-splits improve the air quality of your place to a great extent. It filters out dust, pollen, and other allergens and enhances a room's air quality.
Eco-friendly- Ductless heat pumps are eco-friendly. Besides being energy efficient, this system leaves fewer carbon footprints in the environment.
Why People of West Palm Beach, FL Should Choose Us for Ductless Heat Pump?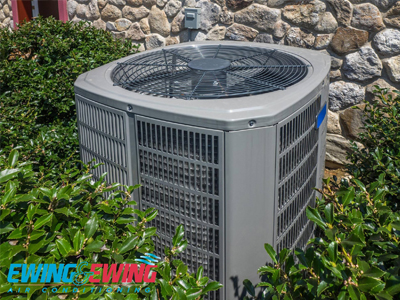 Ewing & Ewing Air Conditioning has more than 40 years of combined experience in the air conditioning industry. We have proven ourselves by providing award-winning HVAC services throughout Palm Beach and surrounding areas in South Florida.
We believe in working together with a common goal of happiness and success for ourselves and our friends & family. To spread joy surrounding the community, we provide honest opinions about any HVAC issues. Besides this, we also offer AC installation, AC replacing, heating, duct cleaning, and many more. You can expect us 24/7 beside you for an emergency event.
We care about your health concerns in this COVID-19 situation, and that's why we kept the online payment option; with a few clicks, you can pay your bills online. Don't fret too much about bills as we also offer 18 months cash financing options.
Our service areas cover Boca Raton, Delray Beach, Boynton Beach, Greenacres, Lake Worth, West Palm Beach, North Palm Beach, and surrounding places.
Let us come to your aid with any HVAC situation. For contacting us online, click here; you can also call us at 561-220-6484.