Installing Ductless Heat Pumps in W. Palm Beach, FL
Ductless heat pumps are a cost and energy-efficient, eco-friendly option for your residential and commercial building. Here, at Ewing & Ewing Air Conditioning, we understand how to make your home feel comfortable, and we'll provide you with high-quality ductless heat pumps.
You can live chat with us for for questions, or schedule a free estimate anytime by completing this form. Call us now at 561-220-6484 for further assistance.
Ewing & Ewing Has Ductless Heat Pumps in Palm Beach County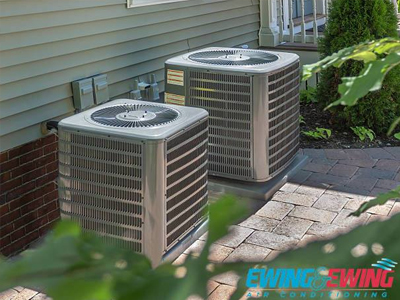 Ductless heat pumps are a practical solution for your heating and cooling system. They are convenient to install in and around your home. Their energy-efficient quality makes them even more cost-saving, which Ewing & Ewing wants for you.
A ductless heat pump takes warm air from one area and transfers it. Unlike typical heat pumps, ductless heat pumps use multiple indoor units to keep the same room temperature in different areas of your home. Heat-specific indoor units with attached fans are placed for controlled airflow.
Benefits of Your Ewing & Ewing Ductless Heat Pump in West Palm Beach, FL
There are some fantastic benefits of ductless mini-splits. Some of them are:
Easy installation: Normal heat pumps require tearing your walls down for insulation purposes, but ductless heat pumps do not need any tearing. You can install it by connecting it with the outside compressor, and it is ready to use.
Doesn't require much space: Ductless heat pumps do not require much space as ducted pumps. Neither do you need a ducting system, nor you need to keep a considerable distance from it.
Lower utility cost: Ductless heat pumps will keep your bills down as they are smaller in size than traditional heat pumps. You can also create multiple zones instead of heating or cooling the whole house. Zoning with a ducted system may be expensive, but it is cheaper than ducted ones.
Improves air quality: Ductless mini-splits improve the air quality of your place to a great extent. It filters out dust, pollen, and other allergens and enhances a room's air quality.
Eco-friendly: Ductless heat pumps are eco-friendly. Besides being energy efficient, this system leaves fewer carbon footprints in the environment.
Call Ewing & Ewing Now For Ductless Heat Pumps in Palm Beach County, FL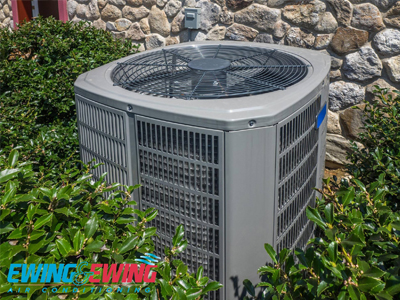 Since 1976, Ewing & Ewing has been Palm Beach County's premier source for heating and cooling solutions. We are superior in our field, and our clients' safety is our top priority. That's why we are constantly evaluating the ongoing COVID-19 situation and also following our health guidelines strictly.
We offer financing options through out partnership with Synchrony Bank, bringing added convenience to our customers in West Palm Beach, Palm Beach Gardens, and surrounding areas. Our service areas also include Jupiter, Loxahatchee, Stuart, Port Salerno, Port Saint Lucie, Boca Raton, Delray Beach, Boynton Beach, Greenacres, Lake Worth, West Palm Beach, North Palm Beach, and surrounding areas.
We also provide air conditioner installation, AC replacement, AC maintenance, heating, duct cleaning, etc. Using FLIR Camera, we can test your home's ability to hold in conditioned air. It will give you more options for energy efficiency and saving energy costs. Contact us now for your home energy audit!
Contact Ewing & Ewing today for all your ductless heat pump solutions. Click here or call us at 561-220-6484.