Installing Heat Pumps in West Palm Beach, Florida
For the hot, oppressive summer and chillier winter of West Palm Beach, FL, installing a heat pump is an ideal solution. A heat pump is associated with a heating and cooling system for your house and installed outside your home.
It's easier to mislead by the name heat pump when it works not only for heating but also for cooling. A heat pump would transfer heat from outside to inside space in colder times, and in warmer weather, a heat pump would take the heat from inside and transfer it to outside.
We are proud to announce that we have been recognized as a Rheem® pro partner and provider of their products.
Why suffer in silence when you have us to provide you with helpful solutions? You can schedule a free estimate by filling a form and live chat with us for your query. Make sure to call us today at 561-220-6484!
What Advantages West Palm Beach, FL People Get from Heat Pump?
There are some fantastic benefits of heat pumps. Some of them are: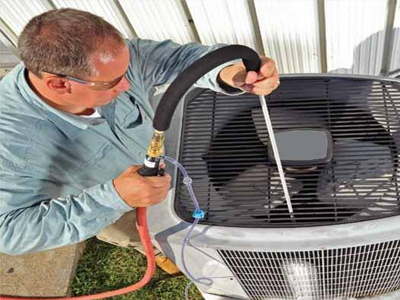 Energy-efficient- Heat pumps have become extremely popular because they consume less energy than other types of systems. This means you will be saving money, and the environment will be safe from harmful gases as well.
Comfortable for all year round- As heat pumps can be used during winter and summer, it provides comfort throughout the year.
Safe- When comparing with other systems, a heat pump is a much safer choice as it doesn't require gases. Another thing to mention is that a heat pump is installed in a place where kids or pets can't reach.
Minimal noise- Heat pumps make minimal noise compared to the furnace or central air conditioner. If you are thinking about replacing your old noisy AC or even looking for a lesser sound system, then a heat pump is your go-to system.
Doesn't require gas- Heat pump runs on electricity and doesn't require gases. So when you are using a heat pump, you are not exposed to carbon monoxide and other health issues.
Improvement in indoor air quality- With its filtration system, heat pumps can remove dirt, pollen, mold spores, and others allergens from your home. This makes better air quality for your home. For a better understanding, you can read our indoor air quality guide.
Requires lesser maintenance- Heat pump requires lesser maintenance, unlike its other counterparts. So, it saves you a lot of money on maintenance.
Why Should South Florida Residents Choose Ewing & Ewing Air Conditioning?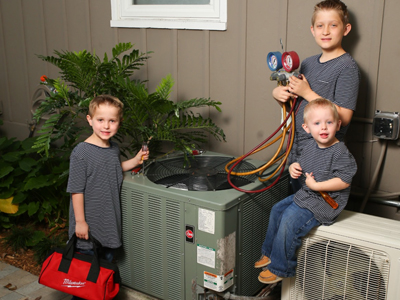 Since 1976, we have become Palm Beach County's premier source of solving all your heating and cooling solutions. We are the best in our fields, and the safety of our clients is our tops priority. That's why we are constantly evaluating the ongoing COVID-19 situation and also following our health guidelines strictly.
We offer to finance purchases of our customers by partnering with Synchrony Bank. This is to make the purchases and avail the services convenient for our customers in West Palm Beach, Palm Beach Gardens, and surrounding areas. Our service areas also include Jupiter, Loxahatchee, Stuart, Port Salerno, Port Saint Lucie, and many more.
We also provide air conditioner installation, AC replacement, AC maintenance, heating, duct cleaning, etc. Using FLIR Camera, we make sure to test if your home is air-tight to make sure you do not spend the extra money and your home becomes more energy-efficient. So, contact us now for your home energy audit!
Please put all your worries to us by contacting us today. Click here or call us at 561-220-6484.