Heat Pumps Installed in West Palm Beach, FL
For those hot summers and brisk winters in West Palm Beach, FL, installing a heat pump is an ideal solution for heating and cooling. Heat pumps strike a balance to regulate conditions indoors based on outside climates, working both ways to heat and cool depending on the season.
We are proud to announce that we have been recognized as a Rheem® pro partner and provider of their products.
If your old heat pump isn't doing the job, or you need a new climate control solution, contact Ewing & Ewing to see if a heat pump is right for you. Contact us online and ask about a free estimate, or live chat with us with any questions. Call us today at 561-220-6484.
Advantages of Ewing & Ewing Heat Pumps in West Palm Beach
Heat pumps come with many advantages over other heating systems. They include: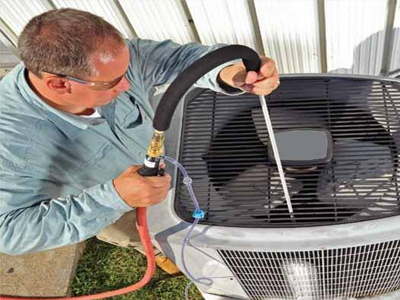 Energy-efficient: Uses less energy than other types of systems. This means lower energy costs, in addition to being more environmentally friendly with less harmful discharge.
Comfortable year round: Provides efficient comfort in hot and cold months.
Safe: Requires no gases to activate, and it's out of reach of children and pets.
Minimal noise: Less noisy compared to the furnace or central air conditioner. A go-to systems if you're looking to replace an older, louder AC system.
No gas required: Heat pumps run on electricity and don't require gases. No carbon monoxide or other hazards are involved.
Improved indoor air quality: With its filtration system, heat pumps can remove dirt, pollen, mold spores, and others allergens. See our indoor air quality guide.
Requires less maintenance: Often require less or easier maintenance compared to other systems, which can save money.
Choose Ewing & Ewing AC For Superior Heat Pump Units in Palm Beach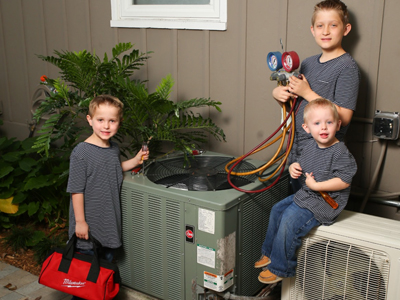 Since 1976, Ewing & Ewing has been Palm Beach County's superior source for heating and cooling solutions. Our clients' safety is our top priority. That's why we are constantly evaluating the ongoing COVID-19 pandemic and strictly following our health guidelines.
We offer financing options through out partnership with Synchrony Bank, bringing added convenience to our customers in West Palm Beach, Palm Beach Gardens, and surrounding areas. Our service area also includes Jupiter, Loxahatchee, Stuart, Port Salerno, Port Saint Lucie, and many more cities.
We also provide air conditioner installation, AC replacement, AC maintenance, heating, duct cleaning and more. Using FLIR Camera, we can test your home's ability to hold in conditioned air. We'll provide you with more energy-efficiency and savings options. Contact Ewing & Ewing today for your home energy audit and heat pump solutions. Click here or call 561-220-6484.