Geothermal Heating in West Palm Beach, Florida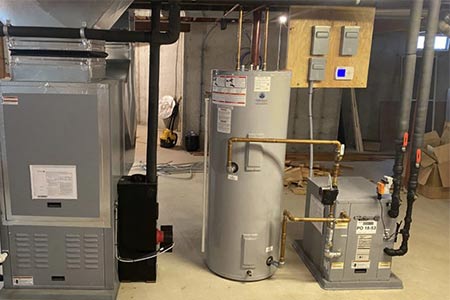 Are you annoyed with your utility bill caused by your old HVAC system? Do you want to change your HVAC system into a more environment friendly besides upgrading it? If your answer is yes, then geothermal heating is your solution. Your traditional HVAC won't give you the fantastic benefits which your new geothermal heating could provide.
At Ewing & Ewing Air Conditioning, we can offer you the best possible service for your geothermal heating solutions. We have been named as one of the top companies for HVAC in West Palm Beach in 2021. We provide our services in the following areas: Port Salerno, Royal Palm Beach, Stuart, Wellington, and many more.
If you are looking for the best quality geothermal unit for your home or commercial space, please call us now at 561-220-6484. We have an HVAC financing plan to buy our customers' purchases by partnering with Synchrony Bank. We also have an online payment option to make things more convenient for you in this Covid- 19 situation.
What is a Geothermal Heating System?
A geothermal heating system takes heat from the ground to make your home warm in winter times, and in summer times, it puts or dumps back heat into the ground to make your house cooler.
This system uses the heat energy beneath a few feet down the ground and turns it into warm air. A geothermal system uses heat pumps for this process.
Advantages of Geothermal Heating System in Your Florida home?
There are numerous benefits of a geothermal heating system. Some of them are-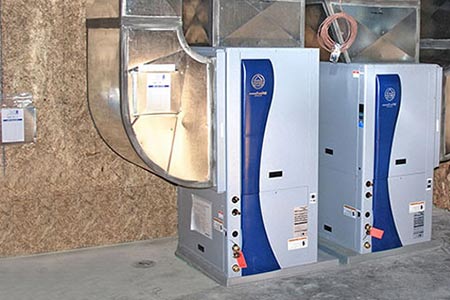 Eco-Friendly- This system is more eco-friendly as the energy is 100% natural and substantial.
Renewable Energy- The power source is renewable and will last as long as the earth endures.
Sustainable- Geothermal energy provides a sustainable energy source that is stable and available, unlike solar or wind.
Fuel is not required- In this energy system, power is not needed.
Reliable- The energy source is natural and reliable. It doesn't fluctuate like other energy sources.
Contact us for Your Need for a Geothermal Unit in Palm Beach Garden, Florida
We have been serving South Florida for more than 40 years and established ourselves as the best company for your HVAC needs. Check out our recent jobs and see for yourself.
Our maintenance plan is top-notch. Our Air 1 club members receive two complete clean and checks annually. As a member, you never have to pay for overtime, and you will get a 20% discount on parts and labor and receive priority service.
Our services also include heater installation, heater maintenance, indoor air quality, and many more. We want to add that we are available 24/7 for emergency service.
Don't wait any longer. Get yourself a geothermal heating system right away. Please schedule an appointment online or call us at 561-220-6484.