West Palm Beach Air Duct Cleaning
Indoor air quality is a major problem for residents in West Palm Beach and in South Florida. The air inside a traditional household is contaminated with everything from soil and dust mites to bacteria, mold, and fungi, and the subtropical humidity amplifies their presence. When air ducts are not washed on a daily basis, these impurities are recycled by the HVAC machine. Allergies and infections are exacerbated by poor air quality.
Ewing & Ewing of South Florida offers air duct cleaning services in the West Palm Beach area. These systems are available for both residential and industrial premises, and they are engineered to dissolve debris contained in air ducts with substantial and beneficial effects.
Call us at 561-220-6484 to know more about our service with free estimates!
Why Choose Us for Air Duct Cleaning in West Palm Beach, FL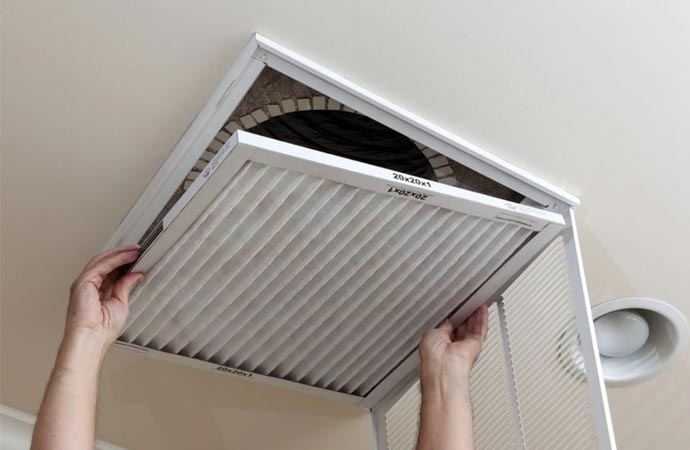 We are the market leaders in South Florida, specializing in indoor air quality. Ewing & Ewing offers accredited air conditioning and duct cleaning, remediation, and replacement services. Heating Installation, maintenance, Repair, Indoor Air Quality Control services are also available.
Our goal is to provide you with sensible indoor air quality solutions by finding trouble points, fixing issues at the source, and validating the results using experienced, accredited, qualified, and licensed professionals.
Ewing & Ewing is concerned about how and what you breathe. That is why we are regarded as one of the best ac duct cleaning companies in the state. We will penetrate the back of your duct and clean all mold, mildew, and dust that has accumulated over time using our cutting-edge technology, enabling you and your family to breathe better and safer air.
Complete Air Duct Cleaning with Ewing & Ewing :
All ducts are brushed and vacuumed
We use brand new state-of-the-art Rotobrush machines
In line acid bath for complete evaporator coil cleaning
Vacuum inside A/C cabinet & inspect duct board in cabinet
Complete blower wheel assembly cleaning
Seal & sanitize complete system with environmentally safe sanitizer
Count on Us for Air Duct Cleaning at Ewing & Ewing:
We upgrade the old air filters with the specialized air filters as part of the air duct cleaning service we offer for our respected West Palm Beach residential and commercial customers. After the device has been washed, they are designed to capture and vacuum out debris more efficiently. The filters will help to increase the condition of your indoor air over several years.
We guarantee that once we complete our duct cleaning services, your family can breathe in fresh, clean, and healthier air. Unlike our rivals, we disinfect the mold, spores, and bacteria that has accumulated in your coils as part of our duct cleaning services. Every kit is tailored to the individual needs and specifications of your house.
We also provide service at Boca Raton, Boynton Beach, Delray Beach, Jensen Beach, Greenacres, Hobe Sound, Palm Beach, or Royal Palm Beach, and in other South Florida areas. Please contact your nearest Ewing & Ewing to inquire about availability for air condition inspection service. Call us today at 561-220-6484 or click here to see what we can do for you, or visit our customer testimonials website.