Heater Installation & Repair Service in Lake Worth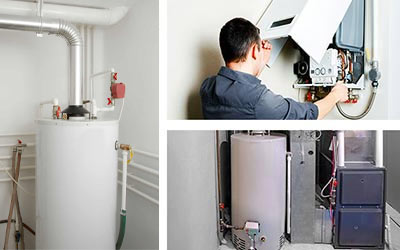 The winter months at Lake Worth may be chilly and windy, necessitating a heater. When this happens, the heating and cooling experts at Ewing & Ewing Air Conditioning provide high-quality heating products and services to clients in Lake Worth and the surrounding regions. So don't hesitate to contact us online or by phone at 561-220-6484 for high-quality heater installation and repair that won't break the bank!
Reasons for A Good Heating System for Your Residence
The following are some of the reasons why you should install a sound heating system in your home:
Increased Energy Efficiency- Keeping your heating system in good operating condition is one of the most straightforward ways to improve energy efficiency.
Better Air Quality- A well-maintained furnace creates better airflow, which improves the quality of air in your home. Filters that are changed regularly help enhance air quality by reducing dust levels.
Repair savings- A high-quality heater can help you save money on repairs. Repair costs may suddenly rise due to a variety of variables. On the other hand, preventive maintenance is essential for long-term cost savings.
Increased comfort- Your entire home will feel much more comfortable if your furnace runs properly and without difficulties. Furnace problems can lead to various issues, including poor air quality and a greater danger of fire.
Trust Ewing & Ewing Air Conditioning for All Your Heater Needs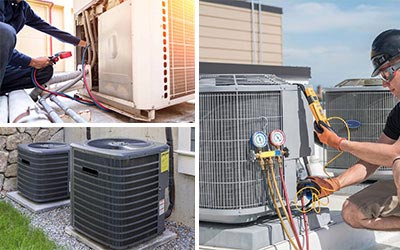 When your heater starts to show signs of wear and tear, taking care of the problem immediately once might save you from having to deal with more uncomfortable, expensive, and sometimes hazardous repairs later.
In Lake Worth, Ewing & Ewing Air Conditioning has established the heating and cooling solutions standard. When you need our services, call us at geothermal heating unit, heating system tune-up, heater maintenance, heat pump, and more.
Customer Reviews from Lake Worth
Completed Jobs from Lake Worth
Jennifer S
February 7, 2020
Ewing & Ewing Air Conditioning installed a new, energy efficient Rheem 3 ton air conditioner for Jennifer and her family. Ewing and Ewing Air Conditioning also installed a NEST learning thermostat for them as part of the installation. Jennifer and her family should enjoy many years of reliable, smart cooling with this setup!