Packaged Terminal AC Installed in West Palm Beach
Packaged Terminal Air Conditioners (PTACs) are small heating or cooling units that attach through walls. These can be heat pumps for heating and cooling or standard electric heating and cooling. PTACs also can be only cooling units. Typically they're used for small spaces, such as hotel rooms or some assisted living facilities.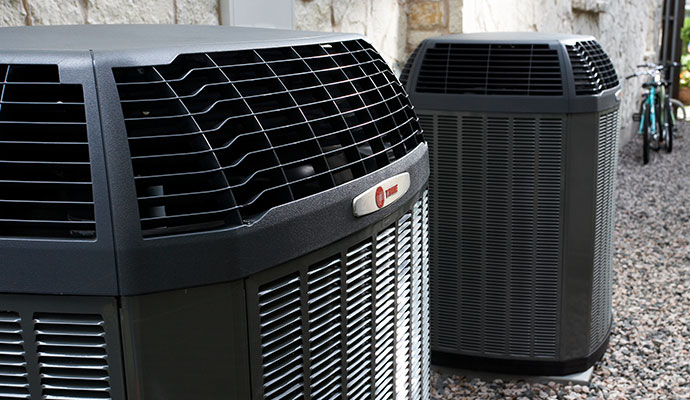 Call Ewing & Ewing today for PTACs and other air conditioning services at 561-220-6484. Ask about free estimates.
Get These Advantages From a Ewing & Ewing PTAC in Palm Beach County, FL
Heating and cooling from one product: PTACs are self-contained systems. They are single units that provide heating and cooling from one unit, which differs from AC systems that use split systems.
Higher energy savings: The newer PTAC units aren't only energy efficient. They also offer increased comfort. If your enclosed space grows particularly cold, you'll want a PTAC with electric heat, as its better for heating than heat pumps.
You set your own temperature: You can manually select fan speeds or use the automatic speed settings. Simply set the thermostat to a desired temperature and select the heating function.
Our PTAC is most advanced, with a fully integrated make-up air system.
Reliable performance/efficiency and warranty make it more than cost effective.
Free 1–year extended warranty with VIP priority services, including reduced diagnostic fees, discounted repairs, etc.
PTAC Installation By Ewing & Ewing Throughout The Palm Beach, FL, Area
Ewing & Ewing has been one of the leading central air conditioning providers of ac installation, ac tune up, ac repair, ac coil cleaning, ac replacement and other maintenance work in Boca Raton, Boynton Beach, Delray Beach, Greenacres, Hobe Sound, Jensen Beach, Palm Beach, Gardens Royal Palm Beach, and our South Florida service area. Our AC service technicians are available 24/7, and we offer affordable routine maintenance plans. Call Ewing & Ewing at 561-220-6484 or contact us online today!