Freon Refill Services in West Plam Beach, Florida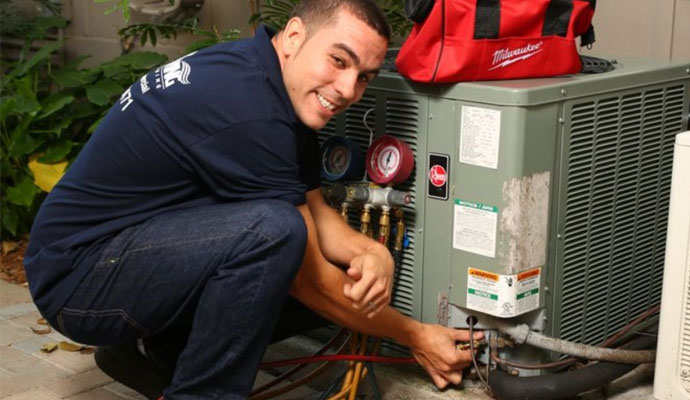 Air conditioners need refrigerant or coolant that makes the cool air, and freon is that refrigerant used in an AC for cooling. The level of freon is significant for the smooth running of your AC. If there is not enough freon in your AC, you are not getting enough cool air as you should.
Refilling freon is a delicate matter, and you shouldn't handle such things on your own. If your Air Conditioner requires freon refilling in Palm Beach areas, then Ewing & Ewing Air Conditioning is your perfect solution. We have been providing AC-related services in Delray Beach, Hobe Sound, Greenacres, Palm City, and many more areas in Florida.
Are you worried that freon refilling is going to cost you a lot? Don't worry as we HVAC financing plan to suit your need. By partnering with Synchrony Bank, we offer to finance our customers' purchases. So don't wait any longer and make the call for freon refilling right away at 561-220-6484.
Signs Your West Palm Beach, FL Air Conditioner's Freon Needs Refilling
Whether your AC's freon needs refilling or not can be a little tricky. But it would help if you made sure that the freon level is ok or else your home won't be as colder as you would expect it to be. There are some signs to look for to determine if your system needs freon refilling. Here are five symbols you may consider-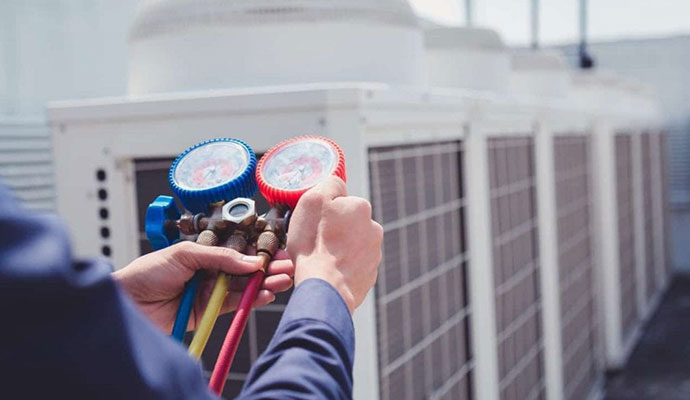 An apparent increase in your electricity bill for no apparent reason. There could be a refrigerant leak which might be the reason for your increased account.
You may face warm air coming out of your vents because of the low refrigerant. The refrigerant absorbs the heat from your home and transfers it outside. But with low refrigerant, they can't act.
There is ice forming in your refrigerant lines, and the reason could be low freon. When the refrigerant level gets low, it causes the temperature to drop below the actual level it was set. Hence, ice frost is seen.
Your house is not getting colder like before because of low refrigerant. As it doesn't have enough freon to absorb the heat and transfer it, your home is not getting cooler like before.
Your AC might be making a weird hissing noise. If you have a leaking refrigerant problem, then your AC might make such bubbling or hissing sounds.
Contact Us for Your West Palm Beach, FL Home for Freon Refilling
We are a renowned company, and we have been serving more than 40 years in Florida. Our AC replacement, maintenance, and repair are satisfactory to the level that our customers never leave us. Please go through our reviews to know us better.
Besides freon refilling, our other HVAC-related services are- AC installation, AC repair, AC replacement, heater repair, duct cleaning, and many more.
We have been named one of the top HVAC companies in the West Palm Beach area in 2021. Besides, we are proud to partners of Rheem and providers of their products. Please put your trust in us for your HVAC issues anytime. Please schedule an appointment online or call us at 561-220-6484.