Freon Refill Services in West Palm Beach, Florida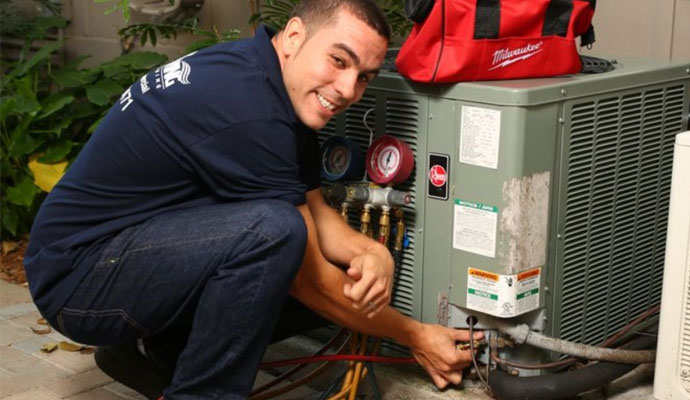 Low levels of freon, or the refrigerant that cools your air conditioner, means your AC won't cool or run smoothly. At Ewing & Ewing Air Conditioning, we can diagnose and fix low freon level issues in any AC unit and raise the comfort level of your home to your complete satisfaction.
Refilling freon can be delicate and should be left to the professionals at Ewing & Ewing AC. We are your superior solution to an AC not doing the job because of low freon, especially during those sweltering Florida months each year. In the Palm Beach areas, Ewing & Ewing is your first and last call. We have provided AC-related services in Delray Beach, Hobe Sound, Greenacres, Palm City, and other areas throughout Florida.
Worried about cost? Breathe easy with our HVAC financing plan to suit your budget. Our partnership with Synchrony Bank helps meet our customers' needs. If low freon is diagnosed in your AC, don't wait for service -- call Ewing & Ewing now at 561-220-6484.
Ewing & Ewing Knows Signs of Low Freon in West Palm Beach
Determining if freon levels are low can be difficult. Signs your AC unit could be low on freon include: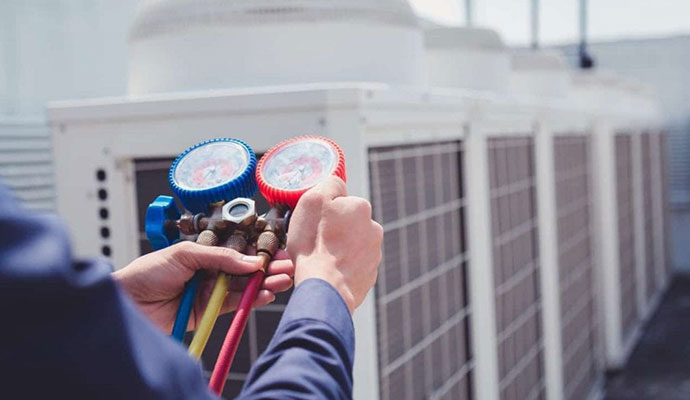 Sudden increases in your energy bill. A refrigerant leak would cause your AC's thermostat to never shut off the unit.
Warm air coming from vents. Without freon, cold air will not cycle through your system or cool your home.
Ice forming in your refrigerant lines. Low refrigerant levels cause line temperatures to drop well below set levels and render lines inoperable.
Hissing noises from your AC unit. A refrigerant leak could result in this.
Contact Ewing & Ewing AC for Freon Refill Needs in Palm Beach Garden, FL
At Ewing & Ewing AC, we have been serving South Florida for more than 40 years and have established ourselves as a superior servicer for your AC service, replacement and maintenance needs.
Ewing & Ewing's maintenance includes service plan options for your budget. Our Air 1 club members receive two complete cleanings and checks annually. Members are not charged for overtime and receive a 20% discount on parts and labor, as well as priority service.
Our range of HVAC services also include heater installation, heater maintenance, indoor air quality, AC installation, AC repair, AC replacement, duct cleaning and many more. We are available 24/7 for emergency service.
We were named a superior HVAC servicer in the West Palm Beach area in 2021. We proudly partner with Rheem and providers of their products.
Don't delay -- refill your low freon right away. Schedule an appointment online or call us at 561-220-6484.