Central Air Conditioning System at West Palm Beach
Ewing & Ewing proudly presents you the central air conditioning system. It is the perfect solution to provide comfort for your home or office without compromising the beauty of your interior designs by using its unique integrated HVAC thermostats system. It will ensure you with independent temperature control for each room automatically throughout the day according to pre-designated times and set points.
A central air conditioner is either a split-system unit or a packaged unit for your home or office. Central air conditioners are more efficient than room air conditioners. In addition, they are out of the way, quiet, and convenient to operate. If you need emergency central air conditioning service, our trained technicians are ready to answer your questions today.
Get starts today - call us for air conditioning services at 561-220-6484 for free estimates. 
Contact Us for Reliable Central AC Installation and Replacement at West Palm Beach, FL
We'll ensure that your central cooling system is fit to the specific needs of your home, in addition to your budget. You can rely on the Ewing & Ewing's services to manage your job according to your satisfaction. We offer everything from new installation to local air condition repair. We believe in sincere work, and we go into every job with efficiency and courtesy. From the start, we are open and honest, and we don't charge for what you don't need to get your job done.
Why Choose Us at West Palm Beach, FL
With more than 40 years of combined experience, Ewing & Ewing Air Conditioning has provided honest and reliable services to its customers. When it comes time to hire a professional AC company in WPB, you want to work with a company that is friendly, professional, and knowledgeable. For you, we have-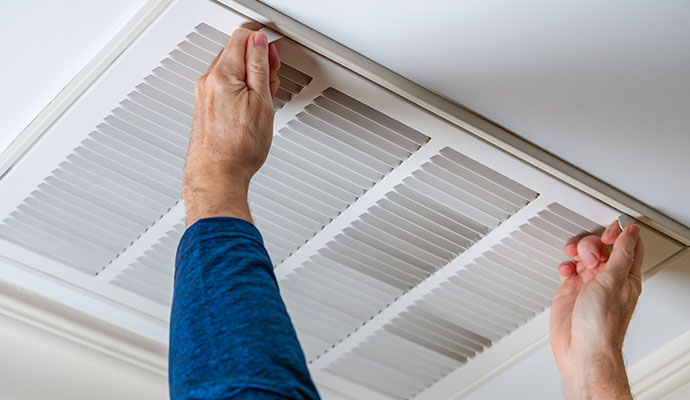 Well Trained Service Experts  for Air Conditioner Units
Top Quality A/C System Maintenance at WPB
Awards and Affiliations for best services
Extended Warranty System
Free Estimation Service / Free Home Inspection
Close Monitoring Service for COVID-19 Pandemic
Affordable and Marginal Cost- Benefit Services in Best Deals
Online Bill Pay Service
and many more
Our Service Area
Ewing & Ewing has been one of the leading central air conditioning providers such as ac installation, ac tune up, ac repair, ac coil cleaning, ac replacement and other maintenance work at Boca Raton, Boynton Beach, Delray Beach, Greenacres, Hobe Sound, Jensen Beach, Palm Beach, Gardens Royal Palm Beach, and in other South Florida areas. Our air conditioning service technicians are available 24/7. So hurry up and call us at 561-220-6484 or contact us online today!