How Often Should You Service Your AC in West Palm Beach, FL?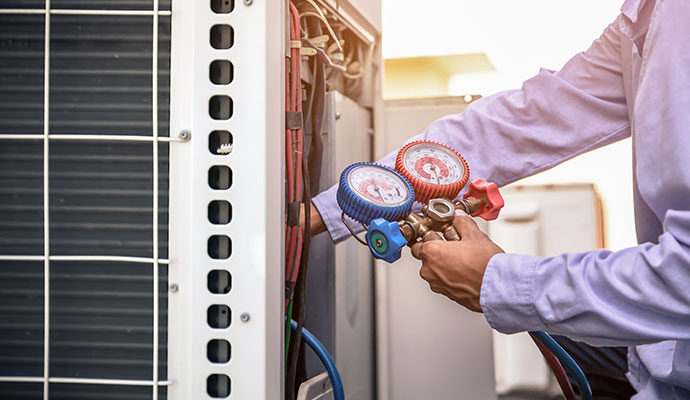 Even the best air conditioners require service from time to time. If they don't receive any servicing, they'll struggle to function, resulting in energy efficiency and durability issues. The air conditioning experts from Ewing & Ewing recommend that you should at least do an annual service. It is beneficial for your air conditioner.
During the service, our Ewing & Ewing air conditioning professionals will look closely at the unit to check for any issues, clean out the filters and ducts, and make sure that the unit is working efficiently to keep your electricity bills lower. It is in your best interest to schedule your annual service at the same time each year.
So, whenever you need your air conditioner serviced in West Palm Beach, Florida, or its surrounding communities, contact us online or call us at 561-220-6484 to make an appointment.
The Importance of Servicing Your Air Conditioner
If you want to extend the life of your air conditioner, it is essential to check it regularly. There are many benefits that come along with it, including:
It can facilitate the proper functioning of the system. This is important, especially during hot temperatures.
It can prevent any major issues.
It can save energy. With age, your AC requires additional energy to function properly. By regularly servicing it, you can preserve its efficiency, and this can help you keep your electricity bills low.
Trust Ewing & Ewing on Servicing Your AC
With more than 40 years of combined experience, Ewing & Ewing Air Conditioning has provided honest and reliable HVAC services to West Palm Beach, Palm Beach Gardens, Boca Raton, and their surrounding communities in South Florida.
Every customer is important to us. We appreciate your business, and our knowledgeable technicians strive to provide you with the best heating, cooling, duct cleaning, and indoor air quality services available. Give us a call at 561-220-6484 and experience our award-winning service for yourself!