Air Conditioning Repair West Palm Beach FL | Ultraviolet Light and Bacteria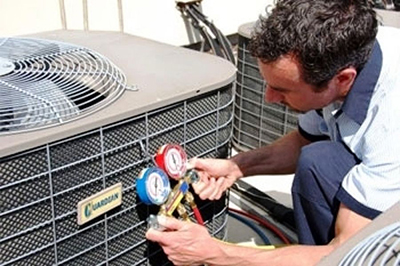 For many years hospitals all over the world have used ultraviolet light to purify the air of pathogens. These systems are now available for homes and can be installed into your current air cooling and heating system. Ewing & Ewing Air Conditioning recognizes the importance of good air quality indoors and the effects it has on our health.
Benefits of a UV Filter
UV filters are perfect for killing bacteria, mold, and pathogens that are in the air. The Ultraviolet light is used by hospitals to create a sterile environment indoors and will do the same for your home. In addition to traditional air filters, UV lights can improve the air quality in your home and remove harmful pathogens. This means that those sensitive to allergies and disease can feel safer breathing air that has been UV filtered.
Our Process
Ewing Air recommends self-contained units that do not touch the existing electrical wiring in your building. The installation and maintenance require no alterations to your heating and cooling system. This means that our installation process is not invasive and requires no extra wiring or cutting holes in walls. Ewing & Ewing is dedicated to making the installation process as seamless as possible, so you don't have to stress over modifications to your cooling systems.
Air Conditioning Repair West Palm Beach FL
We recognize that our customer's comfort is the most important aspect of our services. Ewing & Ewing specializes in working around your schedule and making sure that all our customers stay satisfied with their service.