Air Conditioning Repair Jupiter FL | What Happens if You Put Off AC Repair?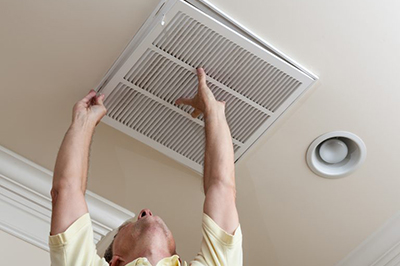 If you live in areas where high heat and humidity is experienced during the summer months, your air conditioning system will become a necessity and not a luxury. Unless you don't want your utility costs to be kept low, you must ensure your AC system's proper functioning so that your family can continually enjoy a comfortable temperature in your home. Anytime you experience problems with it, don't be tempted to put of Air Conditioning Repair Jupiter FL because you do, you'll be more likely to end up with the following:
It's Mechanical Components Will Become Loose or Worn Out
Do you realize that your AC has complex mechanical components, electrical connections, and lots of working parts that need to be properly maintained? Remember that if you don't have it checked by a professional on a regular basis may result in costly mistakes in the future. Once you notice that your AC isn't performing as it should, make sure that you call a professional to provide you with a thorough look to repair any damaged or loose connections.
Your Air Flow Will Become Strained
This is definitely a no-brainer. You can expect poor airflow if you don't change your AC's air filters on schedule or perform routine preventative maintenance. Failure to address this issue will cause your AC system to work double time. When this happens for an extended period of time, your AC's motors, fans as well as other important parts will become damaged.
Your AC Will Deteriorate
Everyone who owns an AC system would want it to last a lifetime. However, the latest models that are more advanced and efficient easily outshine the older ones. Before you know it, your AC system is outdated. This age factor coupled with your AC's exposure to elements and its excessive wear and tear will cause it to deteriorate over time. You'll need to determine when to hire Air Conditioning Repair Jupiter FL services and when to completely replace your system.
The Best Air Conditioning Repair Jupiter FL Service Provider
Do you need Air Conditioning Repair Jupiter FL services? Ewing & Ewing Air Conditioning offers honest opinions regarding the service and installation of new HVAC equipment if your situation calls for it. Contact us today!