Air Conditioning Palm Beach Gardens | Signs You Need Your Air Ducts Cleaned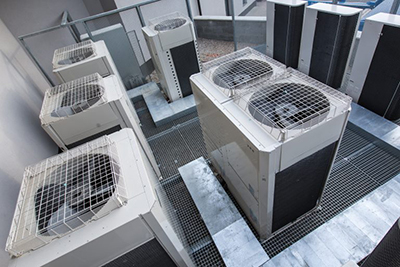 Did you know that one of the biggest and most expensive mistakes you could ever make is to give little thought to your Air Conditioning Palm Beach Gardens system's ductwork? If you want it to run efficiently and preserve the air quality of your home, you'll need to think about preventive air duct maintenance.
What are Air Ducts?
They serve as conduits for the air to pass through. If they have leaks or if they get obstructed, your home will cease to be a place of comfort.
Pest infestation
If rodents or insects are living in your ducts, their shells and husks, as well as the smell from their droppings, will be circulated through the air, reducing your system's efficiency. You'll have to deal with this problem immediately because pest infestation in the air ducts is a serious health threat.
Dirt around the vents
Do you see dirt and debris around your vents? Air ducts that are blocked will cause high amounts of dirt, debris, and other contaminants to circulate through your system. This will eventually trigger allergies and other respiratory problems.
Your energy bill spikes
Are your energy bills climbing and you don't have any good explanation for it? If your system doesn't have a mechanical problem or if you haven't been using it more than the usual, try to have an expert check for clogs or leaks in your air ducts because your system's efficiency seriously depends on the quality of your ducts. Have them cleaned and sealed as needed.
Mold growth
Mold growth can become a major issue in places where the climate is mostly humid. If this is left unaddressed, your loved ones who have chronic lung problems or compromised immune systems may develop serious infections.
Contact Ewing & Ewing Air Conditioning Palm Beach Gardens
If you're looking for skilled technicians who can offer dependable duct cleaning services, feel free to contact Ewing & Ewing Air Conditioning Palm Beach Gardens as soon as you can. Call now to put an end to all your air duct problems.