Air Conditioning Installation, Repair, Maintenance & Other Services in Jensen Beach, FL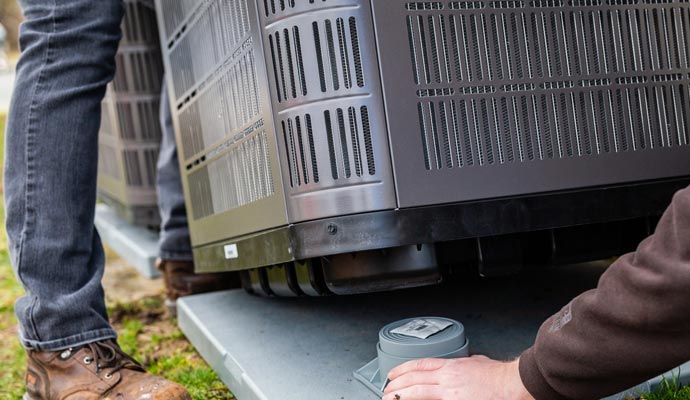 Air conditioning installation is a delicate matter, but at the same time, its repair and maintenance are also crucial. Your home in Ansonia deserves the best AC installation service, and with it, you should be able to be stress-free with its repair and maintenance issues.
Ewing & Ewing Air Conditioning is a professional heating and cooling company. Here you will get most of your HVAC solution under one roof. We guarantee the best service as all our technicians are expert, trained, and BBB certified.
So if you are looking for AC installation, maintenance, or repair service in Jensen Beach, call us today at 561-220-6484 with a free estimate.
Types of Air Conditioning We Install 
We provide a range of air conditioning varieties when it comes to installation. Here are a few types of AC we install-
Central Air Conditioner
Ductless, Mini-Split Units
Packaged Terminal Air Conditioner
Rheem Air Conditioners
Air Conditioning Repair and Maintenance Benefits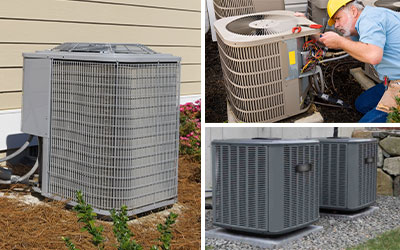 Most American homes have AC. These AC's need regular maintenance and repair works. At Ewing & Ewing Air Conditioning, you will get discounts on repair and parts of AC. Here is a list of advantages of AC maintenance and repair services-
AC's life will be extended- If you keep your AC well-maintained and repair whenever there is a slight problem, your AC's life will automatically increase.
Improved air quality- A well-maintained and repaired AC gives you the better air quality in your home as the filters are cleaned of any dirt and pollution.
Lesser indoor humidity- Ensure maintenance and repair work for your AC if you want lesser humidity in your home environment.
Lessens extra noise- When your AC is in good condition, it won't make any extra noise.
Mold and any pest are removed- Molds and other microbial are normal to form in AC. Maintenance and repair work will keep these away.
Saves money- If you have a huge utility bill, your old AC could be the reason. Keep your AC maintained and repaired for up-gradation, which will lower your bills as well.
Your Trusted Source of AC Installation, Repair, and Maintenance
We are a devoted HVAC company for more than 40 years!. We specialize in creating and installing heating and cooling systems, plumbing services, maintenance, and electrical services to provide a comfortable environment. We are ready to refund any system that does not satisfy you. Please read our reviews and our completed jobs to know us more.
Besides Jensen Beach, we also offer our services in Boca Raton, Boynton Beach, Delray Beach, Greenacres, Hobe Sound, and nearby communities. 
Don't waste your time any longer. Make sure to contact us online or call us today at 561-220-6484.