AC Installation & AC Repairs in Wellington, FL
Ewing & Ewing Air Conditioning offers reliable AC installations and AC repair services for customers in Wellington, Florida. For exemplary customer service, experienced HVAC specialists and unbeatable quality, Wellington residents and businesses should contact Ewing & Ewing Air Conditioning!
For over 40 years, our company has been the go-to local HVAC company for AC installation, AC repairs, AC maintenance agreements, AC coil cleaning and more for customers throughout Wellington and surrounding areas!
Ewing & Ewing Air Conditioning Services We Offer
No matter what cooling needs you may need, you can trust Ewing & Ewing Air Conditioning to provide exceptional AC services that will maximize your comfort and savings. Our HVAC services include:
About Ewing & Ewing Air Conditioning
Ewing & Ewing Air Conditioning is a family owned and operated HVAC company serving Wellington, FL and surrounding areas. Since beginning in 1976, our company has strived to provide the best HVAC services with exceptional customer service.
It is important to choose the right local HVAC repair contractor for any of your air conditioning and heating needs, especially in case of an emergency. At Ewing & Ewing Air Conditioning, our contractors are trained and have experience dealing with all factors that could affect your HVAC system so we can recommend the best and most affordable solution for your case.
Trust Ewing & Ewing Air Conditioning for AC Repairs & AC Installation in Wellington, FL
For over 40 years, Ewing & Ewing Air Conditioning has been providing honest and reliable HVAC services in Wellington, Florida. Every customer is important to us and we believe everyone deserves cool and efficient air conditioning that properly filters out harmful dust and germs while cleaning and purifying your indoor air.
For the best air conditioning, heating, duct cleaning and indoor air quality services in Wellington, contact us today at 561-220-6484 and experience our award-winning HVAC services for yourself!
Customer Reviews from Wellington
Completed Jobs from Wellington
Derlin L.
August 6, 2019
The customer was not cooling. Our equipment specialist Anthony was able to go out the same day and give the customer options for replacement. We replaced the a/c unit the next day with a Goodman 2.5 Ton 15 Seer Vertical System. Also added an Air Probe UV Light to help prevent growth and bacteria. Custom antimicrobial filter with metal frame and 6 months supply of filters being made and shipped directly to customer.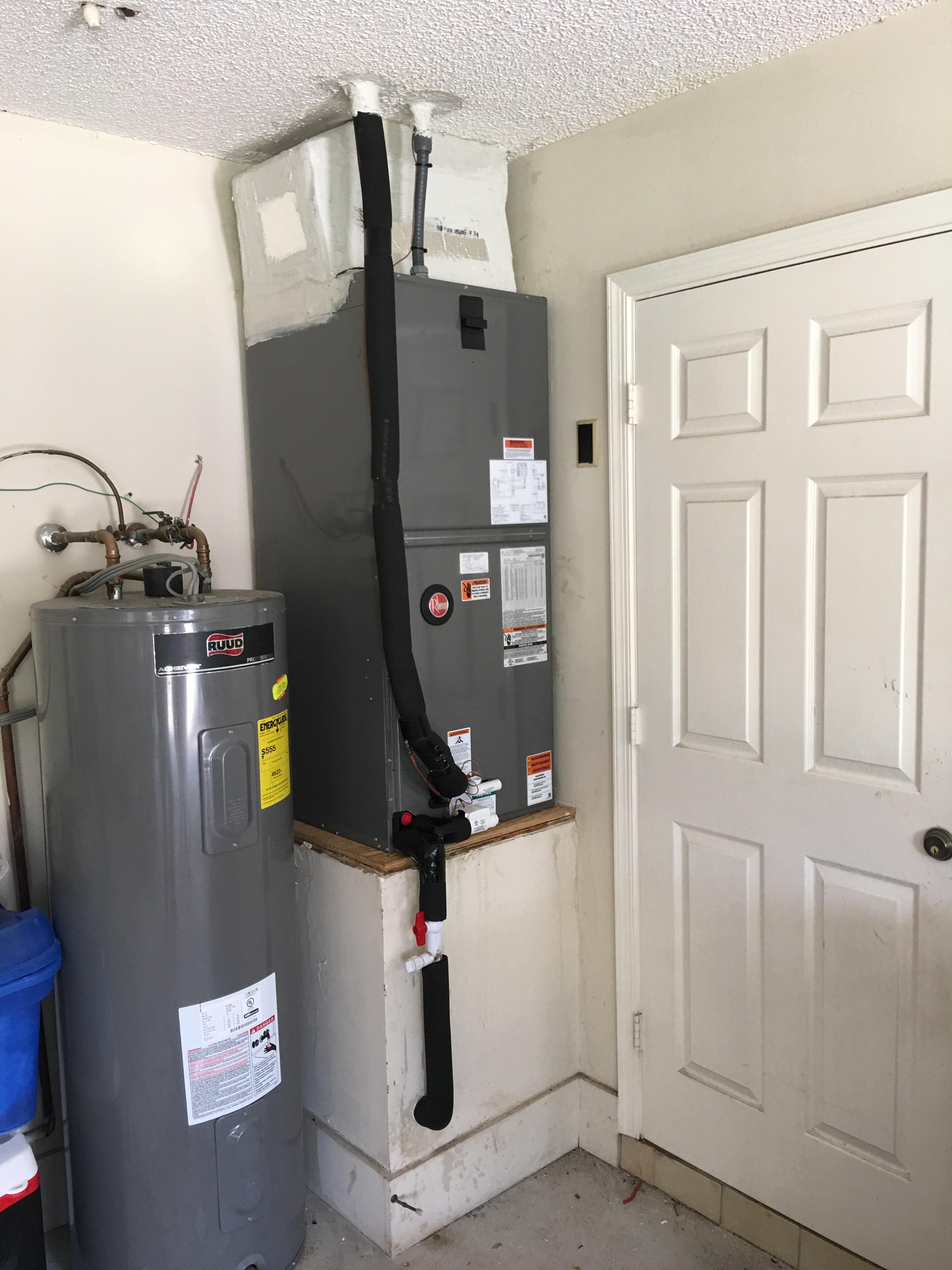 Michael H.
June 24, 2019
Sent technician AL out. Diagnosed a bad compressor. Scheduled an estimate to give options on repair vs. replacement. The customer replaced their a/c unit with a Rheem 3.5 Ton 16 Seer Vertical System with a UV Light.