Ewing & Ewing Looks After the Dangers of Dirty Air Duct Health Risks in WPB
Most of us strive to keep our homes safe. We clean and dust. We scrub our toilets and make an effort to keep our kitchens germ-free. We also do big spring cleaning projects that need us to search under furniture and behind appliances.
We scrub these and other places so we can see them, because if they aren't clean, we feel ill. But what about the fields that we can't see? Don't they get filthy as well? Of course, they do.
Ewing & Ewing knows the secret tunnels behind our walls and in our attics accumulate debris and, if not swept, will create major problems over time. Ewing & Ewing examines some of the risks associated with filthy air ducts.
Call us at 561-220-6484 to know more about our service with free estimates!
Dirty Air Duct Health Risks
It is important to keep the air ducts clean in order for them to function properly and to prevent dust from spreading within a home or house. HVAC systems can easily spread allergens and germs, particularly if the system is connected to every space. Any health risks can occur when air ducts have not been cleaned in a long time, including: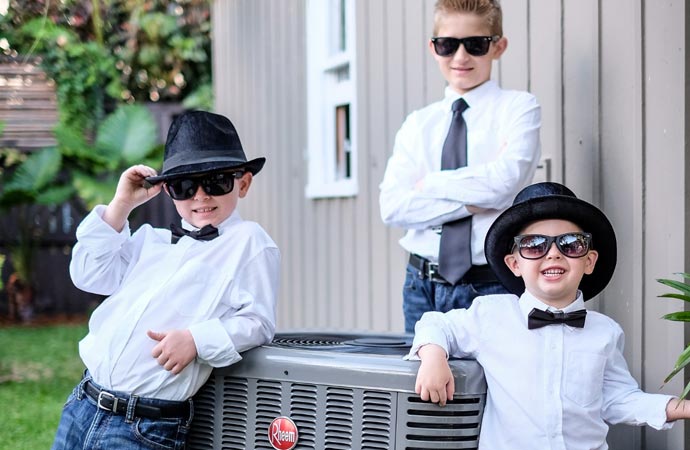 Asthma: Dusty environments can bring along asthma attacks, resulting in chest pressure, shortness of breath, coughing, or wheezing. Bad cases can necessitate hospitalization, so take the time and clean ducts to prevent potentially serious medical problems.
Allergies: Dust, pollen, and mold in air ducts may cause or aggravate allergic reactions. Any typical signs include nausea, a runny nose, and sneezing. Allergies at work can impair concentration and efficiency. Allergies in the household impair our ability to sleep.
Infections: Even people who are not allergic or asthmatic may be harmed by inhaling so much dust. Coughing, sore throat, nasal inflammation, and fever will all result from this.
Respiratory Diseases: Pests such as rats and insects will breed in filthy air ducts. The germs they bear have the potential to spread across the whole system. Allergies may also be triggered by dander from fuzzy pests. Rodents also bear parasites (such as fleas), which pose additional health hazards to everybody in the home.
Chemicals: Unclean duct insulation degrades with time. Asbestos degrades and then transported into the air ducts. Asbestos toxicity, when inhaled, can result in severe illness. To prevent unintended health risks, clean and maintain the HVAC system on a daily basis.
Sinus: People who are vulnerable to sinus infections are more likely to have respiratory problems in households where the air ducts aren't washed on a daily basis. Breathing in polluted air all day increases the likelihood of germs entering the person's sinuses, inducing irritation and, eventually, infection. The infection will then spread across the body, including to the lungs, possibly causing further damage.
Ewing & Ewing Can Help for Air Duct Cleaning in WPB, FL
DIY air duct cleaning may be inconvenient and can do more harm than good. If you believe your home may benefit from vent cleaning, please contact us to set up an appointment or get a quote on air duct cleaning costs for your home. In addition to cleaning the AC vents, it is important to repair the air filters on a regular basis. This not only helps to maintain good air quality in your house, but it also helps to lower your energy bills!
We also provide service at Boca Raton, Boynton Beach, Delray Beach, Jensen Beach, Greenacres, Hobe Sound, Palm Beach, or Royal Palm Beach, and in other South Florida areas. Please contact your nearest Ewing & Ewing to inquire about availability for air condition inspection service.
Call us today at 561-220-6484 or contact online to see what we can do for you, or visit our customer testimonials website.